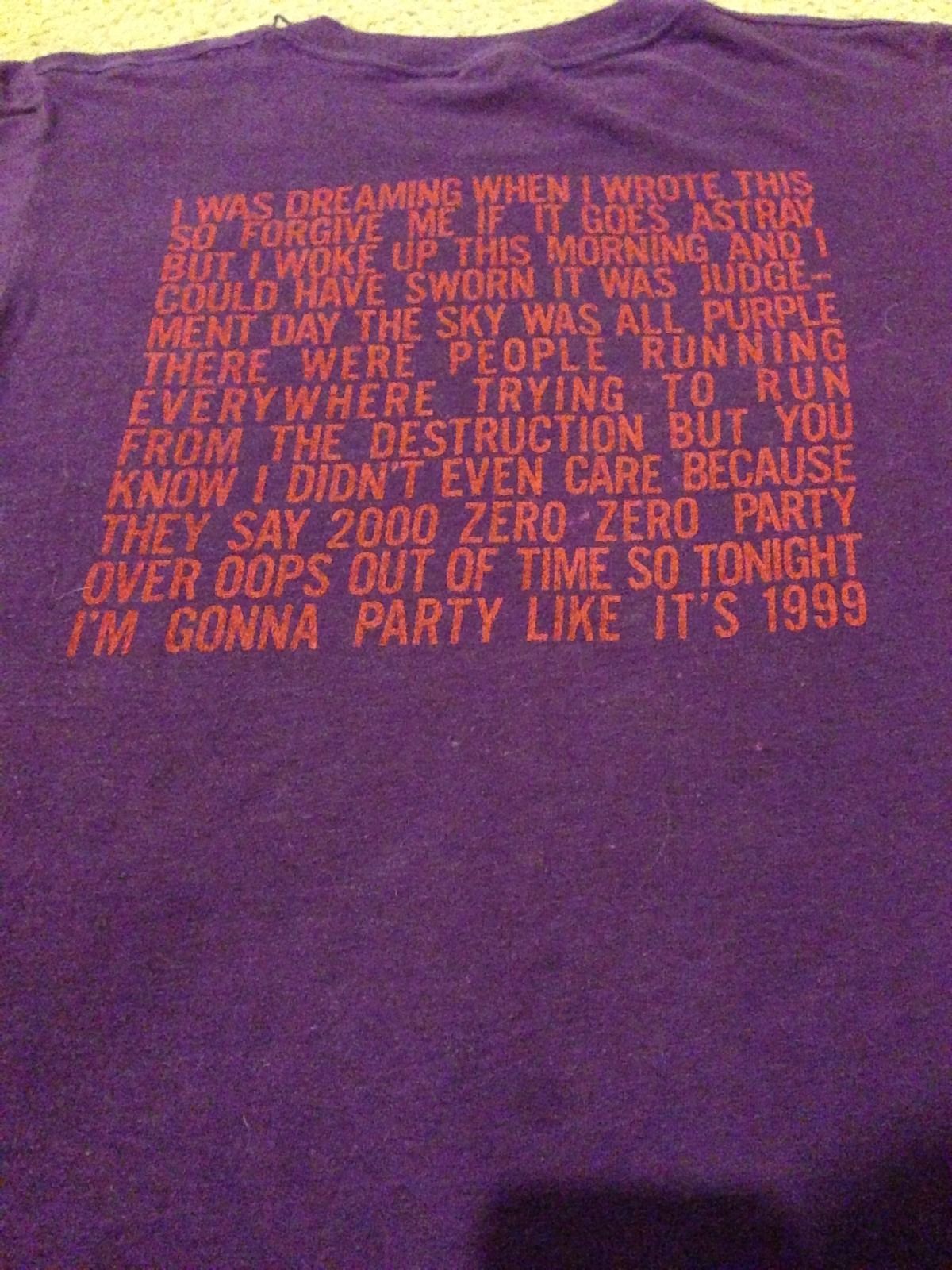 As you may have heard in the airwaves, Prince is back with a new
track called 'Breakfast Can Wait'. The track is supposedly part of a new album in the works for 2014 called 'Plectrum Electrum'.
There's also a
four song EP that was release on iTunes last
week. The artist now known again as Prince along with 3rdEyeGirl have also been putting on some random
and impromptu appearances (Pajama Parties?) at Paisley Park in Minnesota. Speaking of Paisely Park, we had a look on eBay to see if there were any rare or interesting Prince shirts or merch for sale. Check out our picks below which include a Paisely Park shirt of unknown year/origin, a 1982 '1999' shirt, and a local crew package with a couple of shirts, jacket, hat and CD. If you're vulnerable to Prince collectibles, hide your wallet now as none of these are on the budget end of things. If there's any Prince merch aficionados out there who can
verify the authenticity of any of these shirts, please let us know what you
think! And of course, try this page here, if you're looking for something more budget friendly. Maybe you're already loaded down with Prince shirts, share yours with the world by snapping a picture and uploading to our archive. On a final note, how can we get a legit Breakfast Can Wait shirt with the Dave Chapple graphic?
2004 Prince Musicology Package Includes Jacket, two Local Crew Shirts, A Beanie and A CD - $495 $5 Shipping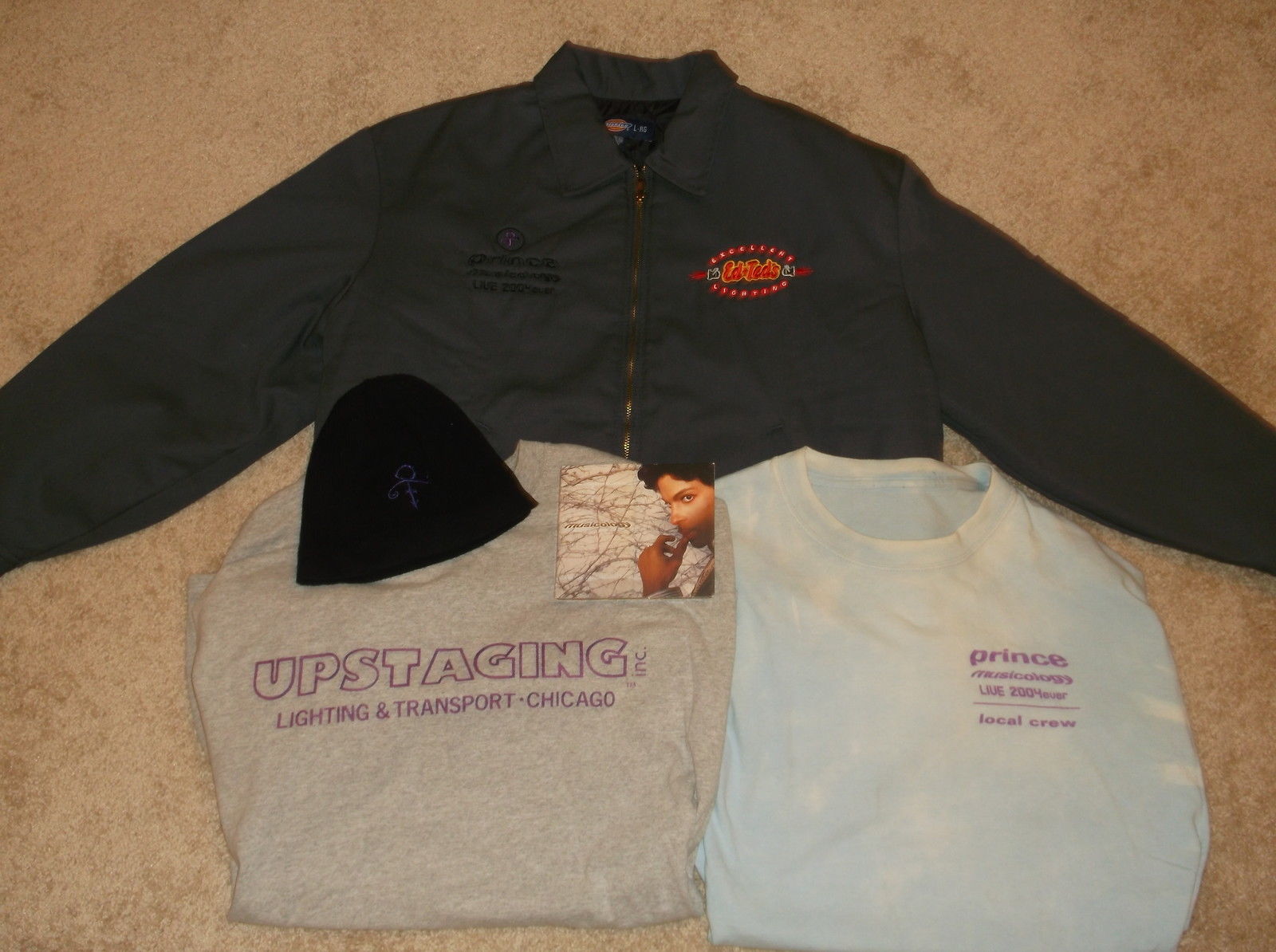 1982 Price '1999' Shirt Front : Tag Size Medium : $300 $6 Shipping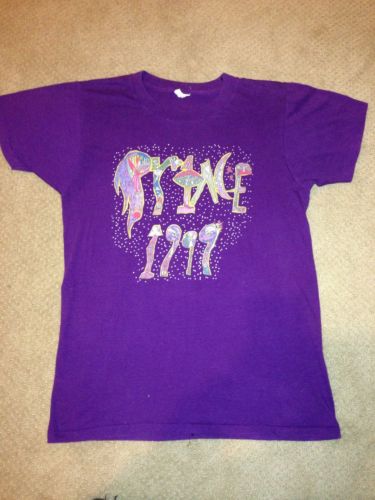 1982 Price '1999' Shirt Back w/ Lyrics : Tag Size Medium : $300 $6 Shipping